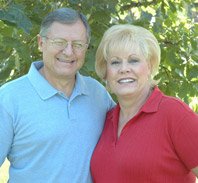 In 1970, Margret and Terry Keller left their roots in the little farming town of Manti, Utah, where Terry had learned to work on his father's farm.
After two years of automotive studies in Junior College, they moved to Littleton, Colorado, and began their family while Terry worked on developing a career at Southglenn Texaco. Terry served his customers as an apprentice mechanic at night and studied at Denver Automotive and Diesel College during the day for the next year and a half.
In 1974, he became one of the first and one of the youngest mechanics in the country to receive the Certified General Mechanic (Master Technician) Certification. Upon graduation from school, he served in the United States Marine Corps.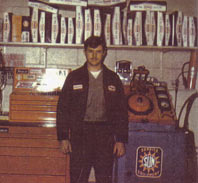 After active duty, he returned to Southglenn Texaco where he served as head mechanic and manager. In 1974, at the age of 23, he purchased the business. Since then, he has worked to develop a business which leads the community in service and quality.
Terry currently holds an ASE Master Certified Technician Certificate and an Accredited Automotive Manager Certification. In 2007, he was awarded the Colorado Technician of the Year by ASE and NAPA.

Ready to come in? Schedule an appointment online