Keller Bros. was honored to receive the Ethics in Business Award from the Colorado Ethics in Business Alliance. The following article about Keller Bros. and this award are from Colorado Biz Magazine.
17th Annual Colorado Ethics in Business Alliance Awards
Ethics in Business Award: KELLER BROS. AUTO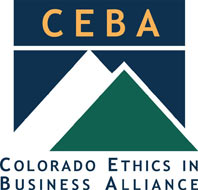 At Keller Bros. Auto, the mantra driven home to employees is "to teach, never to sell," and that philosophy has helped the Littleton shop grow to an operation with 11 service bays and 23 full-time employees who service more than 700 cars per month. The business' roots go back to 1974 when Terry Keller purchased Southglenn Texaco. In 1995 he purchased the shop location at 250 E. Dry Creek Road where it operates today. Although Terry and his wife, Margret, remain the owners, David Rogers has been the chief operating officer since 1998 and handles the shop's day-to-day operations.
In explaining the ethics at Keller Bros. Auto, Rogers elaborates on the teaching-rather-than-selling philosophy. "It's simple," Rogers says. "All we really do is focus on illuminating the truth and the cause, as well as all the options each person may have in regard to their vehicle and whatever repairs or maintenance it might need."
"We train our staff members to become educators rather than good salespeople. We trust customers to be intelligent enough to make the right decisions if they have all the facts. The key is making sure they do have all the facts."
Keller Bros. goes to some impressive lengths to illuminate those car-repair truths, as Rogers puts it. That includes showing customers relevant websites, sending them digital photos of areas in need of repair, or inviting them into the service area where the car is elevated to show what was done. Sometimes a completed job is even taken apart to demonstrate a repair to a customer.
"Long gone are the days of the grease monkey," Rogers says. "Our team members are all highly educated, considerate human beings. Each of them has a natural desire to help other people. I've run this for 12 years, and I haven't got one employee in there you wouldn't be comfortable handing your house keys and your infant child to. I mean they're just that kind of human being."
Rogers says prospective employees are interviewed three times before they even step foot in the shop for a personal interview. Once they pass the initial interviews, they undergo a personality test to further assess whether they're a good fit for Keller Bros. Auto. Rogers explains, "I can train them, I can teach anyone how to fix a car. But no one can train you to care about people. That's a character trait, and it's my job to find and hire those people who feel that way, who have the potential to become a great technician or a great adviser or manager. It's an honor to have this wonderful team of people recognized for their commitment and the hard work they've done."