Posted September 13, 2023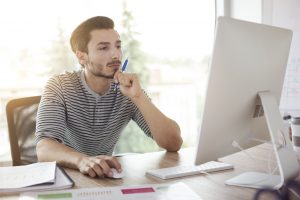 According to Carsurance, the average car owner keeps their vehicle for 8.4 years. Over the course of these years, regular visits to a mechanic shop will be necessary. There are multiple factors that you need to consider when selecting an auto repair service. You want to ensure you're working with a team that can fully meet your needs for your vehicle, so it's important to do a bit of preliminary research. Let's take a look at four key elements to look for in a repair shop.
1. What Types of Services They Offer
Pay close attention to the specific services that a mechanic offers. For example, f you're in need of AC repair, you want to find an auto repair shop that offers that service. Most shops will have their most common services listed on their website, but if you're not sure, you can always call them to ask if they can help you with a specific repair or maintenance task.
2. Their Reputation
Take the time to talk to people who have recently visited any auto repair shop you're considering. If you don't know anyone who has worked with them personally, look online and read reviews. This is one of the best ways to get an idea of the level of service and professionalism you can expect from a mechanic.
3. How Much They Charge
Car repairs can be a big investment, and you want to make sure you budget for them properly. Before having any work completed, be sure to obtain an estimate. This way, you'll know what to expect and can plan your spending accordingly.
4. How Quickly They Can Get the Work Completed
Always ask upfront how long your vehicle will need to stay in the shop. It can be a huge inconvenience to be without your car, so you want to find a shop that can complete the work as quickly as possible. If a repair will require a lot of time, it's good to know this in advance so you can plan your schedule accordingly.
Finding the perfect auto repair shop for your needs isn't always easy. However, if you take some time to do your research and ask questions, you can find a reputable and reliable service that you can count on for your vehicle's current and future needs. When you need auto maintenance or repairs completed, Keller Bros. is the name you can trust for quality service. Call us now to schedule an appointment. We look forward to assisting you!
Categories: News
Tags:
---