Posted November 4, 2022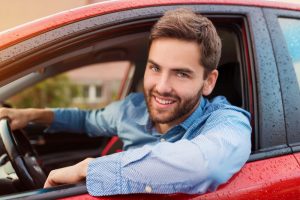 Independent auto repair shops complete 75% of vehicle repairs, according to data by V12. Most people simply pick up the phone and call the closest auto repair shop, but that's not always the best idea. In fact, there are quite a few things to consider when choosing the right automotive shop for your car.
1. Experience
Any shop you take your car to should have experience in the area you need. Some shops specialize in tires, and others are more experienced at working on the electronic components of an engine. Neither of these shops will work if all you need is an oil change. Take the time to research an automotive shop to make sure they're able to meet your needs.
2. Positive Reviews
If a business doesn't have any reviews, that's not necessarily a bad thing. However, it's essential to look for positive reviews. If there are plenty of satisfied customers, there's a good chance that you can trust the company to do an oil change.
3. Affordable
Before selecting a shop to give your car a tune-up, contact several mechanics in the area. Ask them how much it will cost to give your car an oil change. This can help you discover which shops are within your budget and which are overcharging their customers.
4. Certification
Something like an oil change can seem basic, but you can face many problems if it goes wrong. For example, a cracked oil pan can result in an oil leak. Then, if your car runs out of oil, it can blow your motor. You'll wind up with no car; if you sue the company and win, it can still take months or years to recoup your losses. Instead, take some extra time to ensure that companies employ certified mechanics to avoid incidents like that.
5. Warranty
Some companies offer a warranty on all the work they do, while others do not. When the work is under warranty, it means that if the shop does not do the job correctly, they will fix it for free. Double-check when calling mechanics for an oil change to ensure they stand behind their work.
By following these five tips, you will feel confident that you've found a reliable, trusted repair shop for your vehicle. Searching for a reliable mechanic to give you an oil change, winterize your car, or something else? Contact Keller Bros today!
Categories: Car Care Tips
Tags:
---