Posted September 7, 2022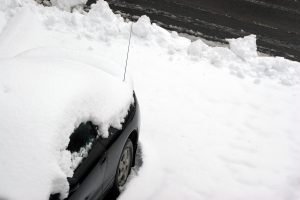 When you live in Colorado, you must be prepared for those winter months because life does not stop when the weather gets bad. Now is the time to get a wheel alignment, new tires, and winterize your vehicle. Here are five tips for getting ready for the winter and why you need to do it now.
1. Make Sure You Get a Wheel Alignment
If your vehicle is pulling to the left or right, you likely need a wheel alignment. It's important that you have as much control as possible of your vehicle on slick roads. Winter driving can be dangerous as is, and the last thing you need is to have to deal with pulling to the left or right.
2. Replace Your Tires
If your tires are worn or coming to the end of their life span, you want to get new tires before the winter. A lot of drivers choose all-season tires. However, Colorado gets a lot of snow. This means that snow tires are typically the better option.
3. Get New Brakes If You Need Them
If your brakes are worn, make sure you get them replaced before the winter. According to the Department of Transportation, brake failure accounts for about 9% of motor vehicle accidents. Your mechanic will tell you if you have any life left in your brake pads and whether they will make it through the winter.
4. Get an Oil Change
Before the cold officially sets in, you should have your oil changed, your radiator flushed and your hoses and belts inspected. It's important that everything is well maintained on your vehicle and that your vehicle is ready for the winter. Your mechanic will check all your fluid levels and ensure you have plenty of windshield wash.
5. Replace Your Wiper Blades
Windshield wipers are a very important piece of equipment in the winter. If your wiper blades are worn, replace them. It's a simple step in getting ready for the winter in Colorado.
Getting stuck on the side of the road in the winter is not only an inconvenience, but it's a safety hazard and health risk. Take the time to prepare and take your vehicle to a trusted auto shop. Call Keller Bros Auto Repair today to book an appointment!
Categories: Car Care Tips
Tags:
---