Posted August 15, 2019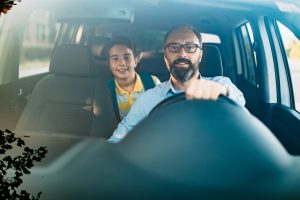 Back to school season is officially here! It's tough to believe that summer has gone by so quickly… Memorial Day doesn't seem all that long ago!
As college kids start heading back, as errands and after school practices start to ramp up, as early commutes to school and work start to control your schedule again… this is probably a good time to consider a back to school inspection.
Right now, it's still light out until late. If you have to pull over to the side of the road because of car trouble, you'll be able to see the tow truck pulling up. But with school starting, fall is just around the corner, meaning shorter days, cooler weather, and a lot more uncertainty when you're stranded on the side of the road.
A back to school inspection is a complete vehicle inspection, looking for any issue that might leave you stranded at the worst possible time. Belts, hoses, fluid levels, leaks, tires, brakes and more, a back to school inspection is designed to give you peace of mind as we head towards the busiest times of the year.
And if we find something during the back to school inspection? We'll help you understand what's wrong, how serious is actually is, and when you should consider maintenance or repair so that you don't wind up on the side of the road, waiting for a tow truck in the dark. Our goal is to help you make the best decisions for your family and to stay safely on the road year-round.
Whether you car needs to be ready for a busy back to school season, or just ready for a busy fall, call Keller Bros. today at (303) 347-1010 and schedule a FREE back to school inspection. We can even give you a ride to work or home so you can keep going on your busy schedule!
Categories: Car Care Tips
Tags:
---