Posted September 1, 2022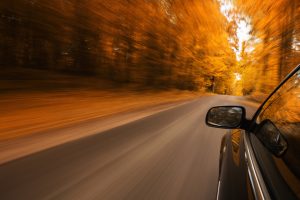 With temperatures dropping and days getting shorter here in Metro Denver, fall weather is definitely on its way to the Mile High City.
With that in mind, here are a couple of vehicle maintenance tips to get you ready for the changing season:
Check Your Tires
Tires are important year-round but when precipitation starts to become more prevalent at this time of year, they become even MORE important. If your tires are getting old or starting to wear thin, you should consider replacing them to avoid potential skid outs in puddles or ice patches.
In addition to tread, air pressure can be an issue at this time a year as a tire's psi level can be affected by cooling temperatures. Be sure to keep your tires inflated at the proper levels as their health can suffer if they are too high/low and your gas mileage will also suffer, costing you money in addition to headaches.
You should also make sure your spare tire is in good shape prior to the onset of winter. The last thing you want is to be stuck in the cold with no spare to get you to the closest garage!
Check Your Visibility
Visibility is important year-round but during the fall and winter – when days get shorter and nights get longer – it's even more important.
Your vehicle's headlights can often turn yellow and cloudy as a natural part of driving. The cause is oxidation, created from exposure to regular sunshine and fresh air. That's to say nothing of chemicals put on the road to prevent ice, damage by rocks and debris, and even water vapor seeping into the light and clouding things up. If you think your headlights are suffering from oxidation, you should visit an ASE-certified technician ASAP.
High-quality tri-color hi-beam bulbs are a good investment as they provide drivers with the best possible visibility – upwards of 50 feet extra on dark nights.
You should also consider investing in foam glass cleaner and using it to wash your windshield and mirror thoroughly. The inside of your windshield is typically where you'll encounter the biggest visibility issues, which become more pronounced when daylight savings comes to an end.
New wiper blades are also something worth considering during the pre-winter months. If you notice the blades are starting to look worn out or you can hear squealing when using them, it's probably a sign they're reading to be changed out. Thicker wiper blades are also advisable when snow season starts, as they're more effective in inclement weather.
You should also be sure your ice scraper is back in your glove box or trunk – you never know when the first snow storm is going to hit the Front Range so better to be safe than sorry and have it on hand!
As we head into the year's colder seasons, pay attention to your vehicle – if you notice strange noises, smells, or change in performance, bring your vehicle into Keller Bros. Auto Repair in Littleton for an inspection. Our expert technicians will make sure your vehicle is up-to-date on manufacturer recommended maintenance and address any concerns before they lead to bigger problems and costly repairs!
Categories: Car Care Tips
Tags:
---