Posted March 1, 2017
March is National Nutrition Month! The Academy of Nutrition and Dietetics hosts this campaign each year to draw attention to the importance of food choices and habits to live a healthy life.
But for many in our community, simply getting a nutritious meal can be challenging. One in six seniors faces the threat of hunger. Which is why TLC Meals on Wheels is committed to serving the people in our community healthy meals every day!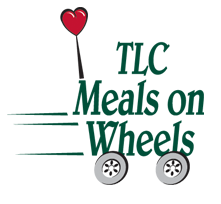 TLC Meals on Wheels serves individuals in Littleton and Englewood, encompassing 95 square miles and delivering approximately 400 meals per day.
Learn more about the meal delivery program here.
In addition to their meal delivery program, TLC Meals on Wheels also provides a grocery program for clients in need. They currently serve 135 people with 2 bags of nonperishable groceries on the 2nd Saturday of each month.
In 2016, over 500 volunteers drove over 94,440 miles to deliver 95,666 meals and 3,162 bags of supplemental groceries to 696 individuals in our community.
This month, to support TLC Meals on Wheels providing healthy food to the seniors in need in our community, Keller Bros. will be collecting supplies for the grocery program including:
Peanut Butter & Jelly
Boxed Cereal
Pasta & Pasta Sauce
Soup, Chili, Stew, etc.
Canned Vegetables
Snack Crackers
Canned Tuna & Chicken
Canned Fruit
Dried Fruit/Nuts
Pet Food
Paper Towels
Toilet Paper
All nonperishable food items are appreciated! We encourage you to donate healthy options to support National Nutrition Month. Avoid items high in sodium, like Ramen Noodles, in favor of nutritious alternatives.
To thank you for bringing your donations into Keller Bros. Auto Repair, we'll give you $1 off your auto repair cost for each item you bring (up to $20) — you're welcome to bring as many items as you are able to donate!
Learn more about TLC Meals on Wheels and help drive away hunger in our community! Stop by Keller Bros. this month with your donations.
We live here. We love it here. And we hope it shows!
Categories: Car Care Tips
Tags:
---