Posted April 29, 2022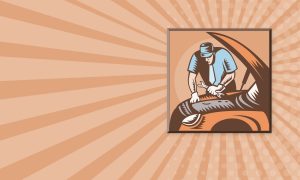 When it comes to choosing an auto repair shop, you want to go to the place where you will receive the best service possible. As you survey the auto repair options available to you, it is important to understand the benefits that come with each one. Before you settle on a specific service provider, here are the benefits of a private auto repair shop.
Direct Access to Auto Mechanics
There's nothing like the personal touch when you're doing business with someone. Being able to directly contact the person working on your car is a blessing. For most dealership repair shops, the service people you are put in contact with usually play the role of advisor. It is very surprising for most people when they learn that these individuals are also salesmen. For many of them, the priority is to get you to make a purchase, whether or not it leads to you having your car fixed. A private auto repair shop gives the necessary warmth and focuses on repairing your car.
More Affordable Prices
In the same breath, if you go to an establishment that is more interested in you purchasing something you don't need, it should come as no surprise that you will end up spending more money at such an establishment. Private auto repair shops focus on the necessary job of fixing your car. This saves you money. Being in contact with people who value the maintenance of cars to increase their longevity is a supportive move if you're looking to save money at the repair shop.
Greater Experience with A Wider Range of Cars
Three-fourths or 75% of all aftermarket auto repairs are performed by independent auto repair shops, according to v12data.com. Private auto repair shops are the trusted option when the car leaves the showroom. After your purchase, your desire as a consumer is to get your money's worth from your experience with the machine you've chosen. Private auto repair shops allow you to grow and understand exactly what your car needs to give you decades of phenomenal service. Going to these shops ensures you learn specific details that support you on your journey with a specific make and model.
If you've been seeking a shop that will focus on repairs, look no further. With all these benefits waiting, do not hesitate to become a patron of a private auto repair shop.
Categories: Car Care Tips
Tags:
---