Posted January 4, 2023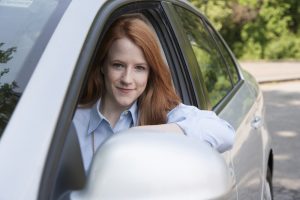 According to The Fang Law Firm, in Colorado, many vehicle models older than seven years are often required to undergo emissions testing. Not every car repair shop can conduct emissions testing, so be sure to double-check before scheduling an appointment. Keep on reading to learn more.
Not Every County in Colorado Requires Emissions Testing
There are many areas in Colorado that enjoy a low population density. Many of these areas are in counties that don't require emissions testing. However, if you're in the central corridor of the state, you'll likely need testing. Be sure to double-check the requirements in your local area before scheduling your test at your local, qualified car repair shop.
The Frequency of Testing Is Determined by Factors Like the Year and Model of Your Vehicle
Not every vehicle is required to have the same amount of testing. Whether you're required to have testing every year or every two years will depend on the age and make of your vehicle. Colorado has a number of different measures in place aimed at keeping air quality at an acceptable level. This is an initiative that is taken very seriously. If you've recently moved to the state, be sure to follow all of the relevant requirements for vehicle registration and testing.
Here Are a Few Steps to Take Before Your Test
First of all, be sure that your check engine light isn't engaged. You'll need to fix the cause of the light coming on before you'll be able to have your vehicle tested. Even if your light is on for no apparent reason, it will still cause your vehicle to fail the emissions testing. You should also check your tires before your test. Another tip is to run your car for at least 15 minutes before the test. If possible, bring the car up to highway speeds during those 15 minutes. Try to avoid putting your AC or window defroster on before your test. You'll also want to avoid filling up your tank before the test. Also, remember to check your gas cap to see if it's closed tightly. Neglecting these steps can lead to having your vehicle fail its emissions testing.
Is it time for your vehicle's emission testing? Give us a call today and schedule your appointment at our car repair shop. We look forward to seeing you soon!
Categories: Car Care Tips
Tags:
---